Update Windows 7 to 10 with Update Assistant failed with - 0x8007001f - 0x20006 Installation failed in SAFE_OS phase with an error during Replicate_OC operation, 0xC1900101 – 0x20006. Solution that worked for me.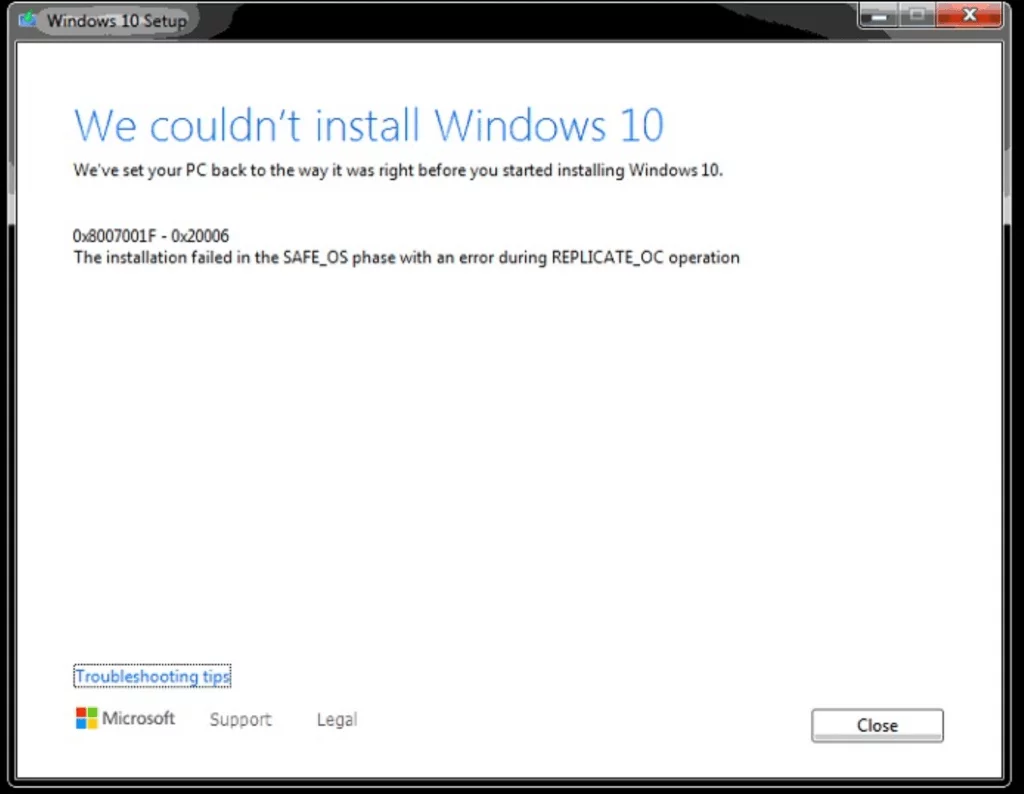 As the title said. I got my very old VM with still Windows 7 running, and I wanted to upgrade it in place to Windows 10. This is not supported oficially by Microsoft nowdays, but you can just download Update Assistant and run it on Windows 7 that in theory should do the job.
It runs ok, but in the end after initial upgrade, Windows is rolling back update and gives this error from screen and title. I read countless forum posts and guides that suggest updating drivers, disabling windows update, clear cache, and run it again, as well with other things like scanning system with SFC or DISM. None of that worked, and probably never will as jumping from Windows 7 to 21H1 or whatever now is latest version of Windows 10.
I then tried same in place update with compillation 1607 which was very first compilation of Windows 10 during time when free update of Windows 7 was oficially supported, and ... boom - it worked like a charmwithout any issues. From upgraded Win 10 1607, you can go to latest version via Windows Update, or Update Assistant.
Hope this helps someone, as I wasted some weeks with many tries.