iDRAC6 - Drive Error Either Virtual Media is detached or Virtual Media redirection for the selected virtual disk drive is already in use.
I aquired old Dell PowerEdge R710, and wanted to give him second life as temporary NAS with 15k SAS drives.
As it was provided as is there ware password on iDrac that I didn't know, so I reset to factory defaults.
After login and launching virtual console (which is not easy nowdays - look here). I tried to insert virtual ISO with SSU to upgrade all its components, and this misleading error popped out:
Turns out, after reseting iDrac default is to not enable virtual media feature. This is all this error is about, not about virtual DVD in use or detatched.
It is easy to fix by logging to iDrac, then clic trough System -> Console/Media -< Configuration. Then enable options as shown below and you are done: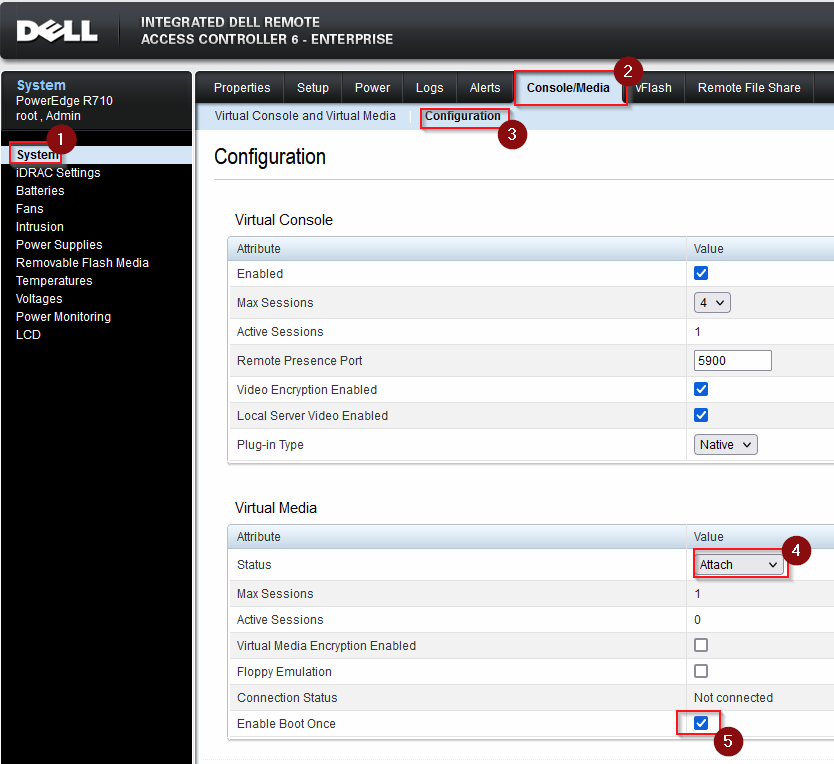 Now inserting virtual disk by clicking mapped works like expected: