So I recently bought a FireTV device on Prime Day at a pretty good discount.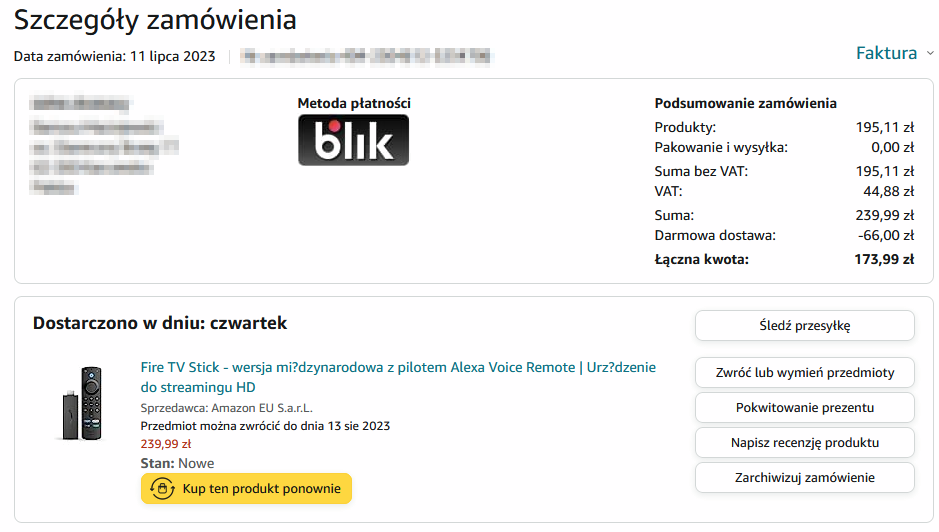 I have an old, not so smart TV with a PS4 connected to it. Whenever we want to watch some movies, we use PS4 with TV aps installed on it, but PS4 is loud even when just streaming, and using the pad to navigate is not as smooth as TV Pilot. Alexa voice control is also a big plus.
Everything went fine with Netflix, Prime (of course), Canal Plus, Youtube, but HBO only gave you the option to install the MAX app (the blue one). This app is a nightmare. I got lots of things going wrong or endless loading cycles.
I have tried every possible solution, reinstalling, clearing the cache, clearing the data, even moving the Fire TV IP out of AdGuard protection. Nothing has helped. This is frustrating because I am catching up on Succession and other apps can wait, but I need HBO!
I finally got it working with way too many steps, so here is a solution. Basically, you have to ditch the MAX app (blue background) in favour of the good old HBO Max app (purple background). Of course, this is not a straightforward process, as the HBO Max app does not officially exist in Amazon's official app store. However, the Fire TV is just an Android TV, so we can tinker with it a bit.
You will need to uninstall the MAX application first, you can clear your data and cache before uninstalling.
Second, go to the App Store and install an app called Downloader.
Start this app and search for apkmirror in the search window. This will start google search and you will need to select https://www.apkmirror.com/ from the search results. If you are redirected to this site, search for HBO MAX again (but on this site, not the downloader search). You will be presented with a list of apps and you will need the first (newest) HBO MAX app with the Android TV notification. Note that even if you search for HBO MAX, the first search results will be the MAX app...
Hit the download button, scroll down, after that you will finally be presented with Download 53MB apk button, download it and hit install.
And this will fail because it is an unknown source. Now, all the reddit posts I could find or some tutorials say that you need to enable Developer Options in the My Fire Stick section of Settings. But my Fire Stick, with the latest firmware as I write this on 18 July 2023, doesn't have that option.
Now the fun begins. As I randomly pressed the OK button on the pilot while pointing to About My Fire TV, a series of Easter Egg-like messages began to appear at the bottom of the screen. Something like "You are 2 clicks away from becoming a developer" or something. I clicked more and it said - "no need to click more - you are a developer". WTF? :D
Then I went back to Downloaded App and redownloaded HBO Max again, hit Install again, same fail message appeared that it is from unknown source, but clicking on Settings I ended up in Developer menu! I enabled debugging ADB option and allowed downloader app to install software, then for the third time I downloaded app from downloader and finally after hitting install I could install it.
The HBO Max app appeared by chance in the list of installed apps, and once I ran it I was able to log in and start using it just like any other Android TV or SmartOS LG app.
Why HBO or Amazon would be forced to update HBO Max to MAX and then remove the original app is a mystery to me. And situation with MAX is going on for months from what I see on posts over the internet... Hope my little story and tutorial will help someone.